Harpenden
Restore Therapy offers non-invasive manual scar therapies, our specialist therapists can help support you after an operation or accident. Based in Harpenden, Hertfordshire nestled in a quiet cul-de-sac a short distance from M1, junction 9. Appointments are also available at 10 Harley Street London W1 in collaboration with Skin Camouflage Services.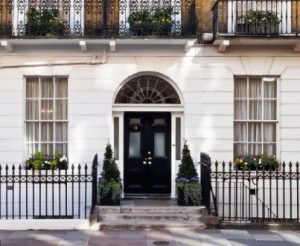 Harley Street
Client Testimonials
After a couple of sessions with ScarWork, I was impressed to see many of my patient's breast pain had resolved....I would recommend that this treatment should be available to all breast cancer patients
Kelvin Chong, Consultant Surgeon, Elstree Spire and NHS Hospitals, March 2018
March 2018
I went to Emma with a scar on my face. The results from the (ScarWork) massages have been brilliant. Reducing the swelling and then the hard tissues underneath. Plus it is a real treat going as it is so, so relaxing. Would highly recommend her
Facial Scar Treatment
March 2017
Treatment has made a fundamental difference to my c-section scar compared to before. It's made the scar itself smaller and the scar tissue has completely gone. The pain experienced before treatment has also gone. I would highly recommend.
Caesarean Treatment
October 2016
My knee had more feeling around it and was less swollen. (The scar was from a car accident, 22 years prior to therapy treatment)
Car accident
April 2015
I had a deep laceration to my forehead which caused a raised 'angry' looking scar. This was next to an old scar so caused me to feel very self conscious. The fresh scar has improved, smoother and flatter. Also noticed considerable improvement to the 45 year old scar which I never imagined. Emma really does have magic in her fingers!
Facial Scar Treatment
May 2016
Great lady, brilliant work. Scar has almost disappeared after two treatments. Very pleased.
Mole Removal Scar Treatment
May 2016
I just wanted to say thank you so much for taking the time to do a treatment on my scarred leg! I can honestly say that the colour has changed to a more natural tone which blends in with the rest of the flesh around the scar. The actual scar itself on the shin area felt softer and more pliable and it feels as if it is not so firmly adhered to the bone underneath. That area does not look as depressed as it did before and it feels more comfortable and not so tight. All rather impressive for a first go on something which has not been looked at for the last 37 years!! (The client had a motorbike accident 37 years prior to therapy)
Motorbike Accident Scar Treatment
May 2015
Thank you so much for my treatment today. I thoroughly enjoyed it and I have just had a good look at my scar in the mirror and I do think it appears calmer and more even. I was a bit apprehensive about the treatment as I do not like my tummy being exposed or touched in any way. I was surprised at how relaxed I felt during and after...I wanted you to know how much it has benefited me. I look forward to seeing you again in two weeks. Thanks again
Abdominoplasty (Tummy Tuck) Treatment
April 2015
Having work on my c-section scar has been eye opening. It was very sensitive at first to it being touched and now it does not affect me. The lip that protruded over the scar is very minimal after 3 sessions and I am extremely happy with the results. Emma is gentle, calming and patient and I would recommend her services to everyone.
Caesarean Treatment
July 2016
I gained so much from my treatment. My first session was quite emotional for me talking about what had happened and how I felt has been a healing process for me. The treatment itself has, without doubt, improved the appearance of my scar and how I feel about it. I wouldn't hesitate to recommend Emma-she is fabulous and made me feel completely at ease. Thank you!
Caesarean Treatment
May 2016
After a full hysterectomy, I was in pain and also worried about my scar. Emma really listened to my concerns, and when I went in for my first appointment I was amazed at her gentle touch yet extremely effective work. Over the last few months, and even with my sensitive areas of pain, Emma was able to work on the scar and I am feeling incredibly well. The scar is greatly reduced, and the pain is remarkably lessened, most often I am pain free. Also, I've worked through a lot of the emotional issues surrounding my surgery, and I believe the work she's done on my scar has helped facilitate that. Emma is full of compassion and has played a major role in my healing.
Hysterectomy Scar
January 2019
The treatment feels amazing. It was so gentle that at first you don't think it can be doing anything but afterwards I felt immediate results. My scar had adhesed inside on one side and was pulling in. After one treatment I felt it much softer and looser. The second treatment went a little deeper and has helped even more. My scar is almost so much flatter and smoother now and it's only been six months since my operation, an emergency c-section, and a month since I started seeing Emma. Highly recommended.
Caesarean Treatment
April 2018
I have had 2 sessions with Emma to work on breaking down the scar tissue left from having breast cancer surgery followed by radiotherapy last year. I had been left with a lumpy tender breast and both my oncologist and breast surgeon recommended Emma's scar therapy treatment. Emma made me feel really comfortable and is clearly passionate about her work. The results were instant and the tenderness has reduced. I can't recommend this treatment, and Emma, highly enough. Thanks so much Emma!
WLI (Lumpectomy) Breast Cancer Treatment
May 2018
Emma was a guest speaker at Trojans Support Group. Her insight on scars was spot on. I hadn't previously considered my symptoms and restricted movement could be down to scars and was interested to learn more. I have had two treatments, once as a client & once as a volunteer model. On both occasions the improvements were immediate and although the visual affect of the scars was not my main concern, they no longer look as red and angry, which is an added bonus. I cannot praise Emma highly enough. Her professionalism, enthusiasm & willingness to transfer her skills to help others is commendable.
Breast Reconstruction (DIEP) Treatment
July 2018
Holistic recovery treatments to promote your health and wellbeing
No matter whether your scar was caused by surgery or an accident, recently or decades ago, we can discuss how scar therapy could help you.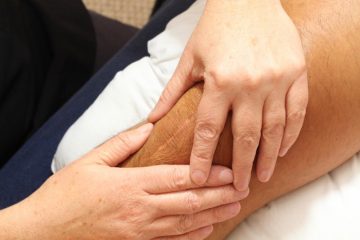 ScarWork is a specialised gentle manual treatment, to help anyone with scar tissue, fibrosis, adhesions and change in tissue health following a surgery, radiotherapy, burn or accident...
Find out More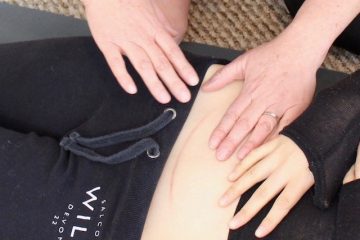 Scar Massage is commonly used to help remodel and promote improvement in scar tissue that has developed after an injury. Scar massage is often recommended by surgeons and doctors to...
Find out More