Your body is constantly replacing and rebuilding itself using only the nutrients in the food you eat.  Your body needs the right foods to stay healthy and your nutritional needs increase significantly when the body is trying to repair after an illness, accident or surgery has caused damage - or when your health has been undermined by long term physical or emotional stress.
Modern medicine is fantastic at saving lives, reducing pain and treating many illnesses but essential medicines also have some unavoidable negative effects.  For example, general aesthetic can significantly reduce oxygen delivery to the cells and tissues of the body after surgery slowing down healing and increasing free radical damage to cells; antibiotics and anti-inflammatories can disrupt digestive function.
Following a diet which maximises your intake of the specific nutrients you need to support your body's healing processes and also supporting the individual systems of your body which are under strain e.g. circulatory system, hormone balance, detoxification, tissue repair, etc. will greatly enhance your road to recovery and well-being.
Ellie has extensive experience in practice, including supporting patients who are going through or have recently completed cancer treatments.  She also works with patients in the lead up to their surgeries and treating them post surgery to ensure the best possible healing outcomes.  She works with women of all ages going through hormonal issues such as menopause, infertility and pre-menstrual syndrome.
---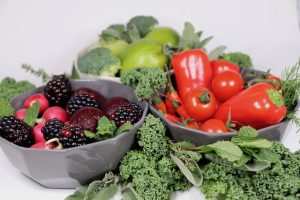 What can I expect from an appointment?
Your initial nutrition consultation will last one hour. In that time you will be asked to give a thorough medical history so Ellie can get a complete picture of your past and present health. You will be asked to bring along a three day diet diary listing everything you have eaten and drunk in the last three days and also any medicines or supplements you are taking.
Ellie will discuss your goals and then work with you to devise an individual dietary plan that will help you achieve them, a plan which is also going to fit in with your tastes and lifestyle. Often Ellie will give recipes to try and may recommend nutritional supplements. Advice on exercise and relaxation/time management is also included.
Subsequent appointments are thirty minutes long and are an opportunity to review your progress, alter your dietary programme as necessary, discuss any difficulties you may be having and develop further strategies to help you achieve good health.  Typically, clients come for between two and four nutrition consultations, although some will come for longer and many choose to return a few months or a year later to get some additional support with their health.
Why see a nutritional therapist?
Some of the conditions which may benefit from nutritional therapy:
Supporting the body and speeding up the process of cellular and tissue repair and scar healing post surgery or after accident/illness
Improving hormone balance and reducing associated symptoms e.g. menopause, pre and post-natal, PCOS, endometriosis, PMS
Digestive problems e.g. IBS, Crohn's, constipation, acid indigestion, gastritis
Low energy and chronic fatigue
Stress and tiredness
Skin conditions such as acne (at any age), eczema and psoriasis
Weight management – losing or gaining weight in a healthy and sustainable way
Appointments can be incredibly worthwhile in terms of improving both short term and long term health and achieving personal goals.
Contact Ellie on 07949463288 to arrange your free ten minute telephone consultation to discuss your health and find out more about nutritional therapy.